Bio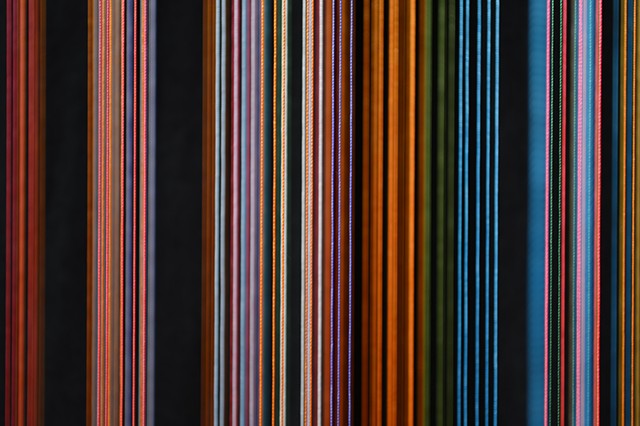 Sweet Spot detail | Nylon | Shawn Causey and Mark Daniell | 2016
Shawn Causey is a multidisciplinary artist with a focus on color in sculpture and painting. She earned a Bachelor of Fine Arts from Herron School of Art and Design in Indianapolis and a Bachelor of Music Education from Butler University.
Causey often works in collaboration with fellow artist Mark Daniell. The artist team has received public, private and corporate commissions. Their installation Sweet Spot won recognition regionally at Art From the Heartland and ArtPrize8. Sweet Spot has been exhibited in San Diego, Phoenix, Philadelphia and Austin as part of an ongoing national tour with Wonderspaces.
Causey and Daniell approach visual art with a musical sensibility, color broadly taking on the role of harmony and melody, forms set together in particular rhythms. They utilize simple materials to explore optical effects parallel to the physical experience of music, a form of visual listening. Underpinned with color theory and analysis, their compositions grow out of an improvisational collaborative technique.
Shawn Causey has received awards including the Creative Renewal Grant from the Arts Council of Indianapolis, the DeHaan Artist of Distinction Award from the Christel DeHaan Family Foundation and the Monumental Award in Public Art from the Indianapolis Chamber of Commerce.